Most employees spend a good portion of their 24 hours at the offices. With Singapore's work culture, that certainly is no secret.
However, did you know that a well-designed office space causes less stress and higher productivity?
Say goodbye to the old days of dusty and staticky carpeted flooring with impossible-to-remove stains.
Make way for sleek, modern vinyl floorings!
A vinyl floor really opens up the space with its seamless jointing across the entire layout. Aside from its aesthetic advantages, Floor & Co.'s vinyl flooring is perfect for offices due to its design:
Low maintenance
No more paying for expensive carpet cleaning!
100% waterproof
Don't panic over a coffee spill – just wipe it up and it will be as good as new.
Budget-friendly
Get that hardwood look without the price tag!
High durability
Floor & Co.'s vinyl floor can withstand high traffic areas without warping or discolouration.
Anti-slip & anti-scratch wear layer
The 4D texture on our vinyl flooring minimises slips and scratches.
The work environment will truly feel like a second home with Floor & Co.'s vinyl flooring.
Get a new vinyl floor for the company today!
Shop Commercial Vinyl Flooring Singapore
We offer a wide range of aesthetically pleasing vinyl flooring for your office: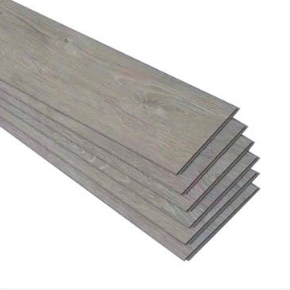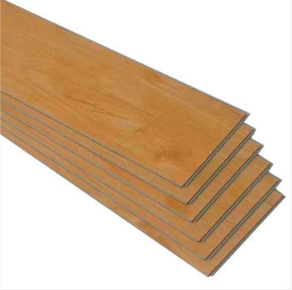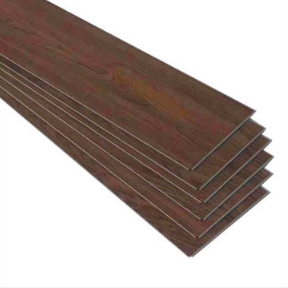 Floor & Co's Commercial Vinyl Flooring Solutions
Vinyl flooring is quickly rising through the ranks of the flooring industry due to its stellar performance & price, compared to its traditional counterparts.
Believe it or not, vinyl flooring is well-demanded in Singapore by shopping malls, hospitals and even home design experts!
But Floor & Co. sets ourselves apart from the rest of the market in our product design and services.
Superior Designs & Quality
Our vinyl flooring products are carefully designed with the intention of creating a subtle but stylish background that seamlessly complements your office while being easy to maintain.
The wear layer of our vinyl flooring is made of recycled vinyl and highly durable polyvinyl chloride (PVC), making this an environmentally friendly option for businesses in Singapore.
Furthermore, clients needn't worry about peaking with our vinyl flooring!
Aside from enhancing the durability of the vinyl floor, Floor & Co.'s revolutionary Rigid Core prevents expansion as well, ensuring that your flooring seams do not open up.
The installation of our vinyl flooring is mess-free, requiring no adhesive or nails.
Instead, our vinyl flooring planks use a 'Click & Lock' mechanic – the flooring joins seamlessly with each other and is customised to the exact area of your office.
But that's not all!
In the commercial world, time is money. If our team takes too much time on a renovation project, businesses may not be able to utilise the office rental as much as was paid for.
Thus, Floor & Co. is happy to tell you that: All office floor installations take priority!
We divert more manpower to complete jobs in offices in order to speed up the installation process while maintaining service quality.
Boost company morale with Floor & Co.'s curated selection of vinyl flooring products!
If you can confirm an installation job within 48 hours, you'll receive a 3% discount on your entire quotation.
Contact us today for more information!