Vinyl Flooring Prices Singapore
Your home is the one place in the world where you should feel 100% comfortable.
As time goes on, homeowners may feel the need to renovate to reflect their preferred style better. But, of course, the easiest way to change up the look of a home is to change the type of flooring.
But not every type of flooring in the Singapore flooring market are suitable for long-term usage or within your budget! For example, porcelain tiles are expensive, while laminate flooring and wood flooring lack moisture resistance and can get damaged by the sun's UV rays over time.
You deserve only the best kind of flooring materials in Singapore for your home!
That's what Floor & Co. provides to homeowners in Singapore: luxury vinyl type solutions.
Contact us today for vinyl flooring that makes all your dreams come true:
Economy alternative to wood planks or ceramic tile
Wide range of textures, colours and designs
Easy and mess-free installation method
Sleek and expensive flooring look without breaking the bank
Cost & Type of Flooring Services
Floor & Co. love being transparent and clear about our prices.
To install the perfect type of flooring for you, we've narrowed down essential components to consider for your quotation.
2 Room BTO
Inclusive of Skirting Installation
Completion in min. 1 day!
3 Room BTO
Inclusive of Skirting Installation
Completion in min. 1 day!
4 Room BTO
Inclusive of Skirting Installation
Completion in min. 2 days!
5 Room BTO
Inclusive of Skirting Installation
Completion in min. 2 days!
What does the BTO Flooring Package include?
All our BTO Packages include but not limited to the following:
High Quality Workmanship from Floor & Co's dedicated team
Custom Selection of Silicone Bead thickness.
100% Waterproof PVC Skirting with Installation
Floor & Co's Resilient Vinyl Flooring (Premium Grade from China)
On-site Warranty valid for 10 years
Silent+ Lifeproof Underlay for an even flooring
Cappings & Transitions
Moving of Furniture
What is NOT included in the BTO Package:
Door Trimming (Subjected to S$50 per door)
Cement Screeding (Kindly click here to view Price List.)
Staircase Steps (Subjected to S$50 per step)
For other types of venues, we do offer great vinyl flooring rate in Singapore as well. So do contact us for more information!
What are the colours available?
           Traditional Beech FC403                                          Country Maple FC131                                               MUJI Teak FC5003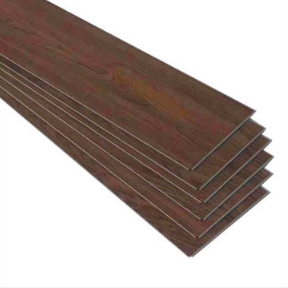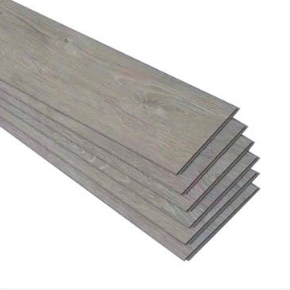 Classic Walnut FC5007                                          Winter Grey FC5001                                               Aspen Grey FC2027
The key to vinyl tiles' longevity is having level flooring.
Generally, most houses with existing floor tiles are suitable to be installed without the need for cement screed. However, not every house has perfect, uniform flooring to work on!
Thus, cement screed flooring is required before vinyl installation.
Situations that require cement screeding:
Brand New BTO HDB Units with bare concrete
Buckled floor tiles
Converting sloped flooring to flat, level surface
| | | | |
| --- | --- | --- | --- |
| 2-ROOM BTO | 3-ROOM BTO | 4 ROOM BTO | 5 ROOM BTO |
| $1400 | $1700 | $2000 | $2300 |
Contrary to what most contractors will claim, NOT every type of flooring must have skirting!
Skirtings can exude a very homely and stylish feel especially when paired with wood themes. But, the choice of installing a skirting is solely up to your decision!
In fact, modern interior designers actually do not incorporate skirtings in their style, as seen in minimalist and Scandinavian-inspired themes.
| | | | |
| --- | --- | --- | --- |
| 2-ROOM BTO | 3-ROOM BTO | 4 ROOM BTO | 5 ROOM BTO |
| $250 | $380 | $480 | $560 |
Unlike vinyl flooring, laminate flooring material tends to bloat upon contact with water because it is not 100% waterproof.
Once water seeps into it, the wood chips layer will swell and warp, causing unsightly bumps and uneven flooring.
For such cases, the uneven surface makes it unsuitable to install vinyl flooring. Thus, the flooring material has to be removed. All old flooring will be disposed of responsibly at registered disposal facilities.
Laminate Flooring Removal & Disposal: From $0.80 – $1.00 per square feet
The installation of vinyl floor tiles requires the room to be empty.
But what if you have existing furniture in the house?
Not to worry!
Our team will be able to move them for a small fee.
However, we strongly recommend you move any valuables by yourself to avoid misplacing them. Please also empty the contents of your furniture before moving to avoid any damages.
Price Range: $50 – $150 (case by case basis)
Door Trimming is essential for vinyl installation.
Here's why: Vinyl flooring height is 5mm thick, but most doors DO NOT have the 7mm gap clearance required under the door for installation. Door trimming ensures that you can still open and close your rooms' doors with ease.
You can measure this yourself and let us know the number of doors that require trimming.
Of course, if you are unsure, our people will always be available to assist you with this during our site survey.
Door Trimming at $50 per door
Our Featured Range of Products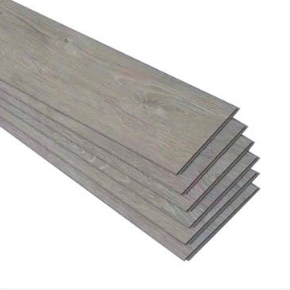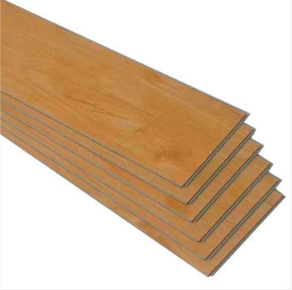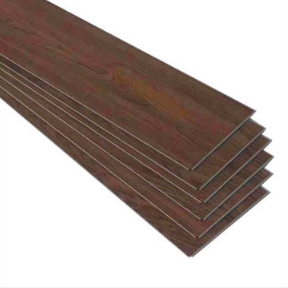 Best Quality Vinyl Flooring in Singapore for Home Interior Design
Over the last 2 years, the installation of vinyl flooring in Singapore homes has quadrupled due to these superb advantages:
soft and silent underfoot
resistant to damage and dampness
simple to install and maintain
cost-effective
huge variety of colours and patterns
As a result, vinyl flooring is a popular choice among various consumers, particularly those who are interested in design and are on a budget.
However, not every vinyl type is made the same! Certain vinyl flooring options of lower quality have a range of cons:
"Peaking": prolonged sun exposure causes warped vinyl tiles to buckle
Easily dented by heavy objects and furniture
Can be punctured by sharp objects
Unable to withstand high temperatures or strong UV light
Floor & Co. has seen the dilemma consumers in Singapore face: why opt for vinyl floors at all if they don't last long?
We present Floor & Co.'s SPC Vinyl Flooring.
SPC Vinyl Flooring comes with all the pros of classic vinyl flooring, but none of the cons, making it the best flooring option in Singapore.
Our luxury vinyl floors are composed of polyvinyl chloride (PVC) supported by Floor & Co.'s revolutionary subfloor layer called rigid core backing.
SPC Vinyl Flooring also features a 4D ultra-realistic design motif and a protective coating called the wear layer. That means SPC Vinyl Flooring has these properties:
100% Waterproof
SPC Vinyl Flooring is 100% waterproof. Homeowners with laminate flooring or parquet flooring types need not worry about spills or wet floors anymore!
Feel comfortable in your home environment when you don't need to stress about the state of your living room floor.
Anti Slip
Did you know that around 684 000 individuals die from falls globally every year?
Seniors older than 60 make up a large number of these fatal falls. This makes SPC Vinyl Flooring the most sensible option for elderlies who are prone to falling while home alone.
High Impact Withstanding
As time goes on, SPC Vinyl Flooring will not warp due to heavy furniture. After 5 years, should you decide to shift your cabinet, you will not see any ugly indentations due to SPC Vinyl Flooring's durability.
This also means that our flooring options can withstand heavy human traffic as well!
High Scratch Resistance
Those with parquet flooring know the pain of how easily flooring products can scratch!
Lose the worry with Floor & Co.'s SPC Vinyl Flooring.
Guaranteed to be scratch resistant, no matter what you throw at it. A pet-friendly option for homes in Singapore!
Simple Installation
We uses an efficient installation process dubbed the Click-and-Lock System.
This means you won't need any kind of cement screed or extra flooring materials to install SPC Vinyl Flooring vinyl planks. Perfect for the DIYers in Singapore!
You'll only have to pay for the material cost too.

Wide Variety
Floor & Co.'s vinyl floorings come in a wide range of types, textures and colours.
Our wood designs even accurately mimick the look and feel of real wood planks. So regardless of your taste, all our vinyl floorings are guaranteed to turn out stunning for your home!
Value for Money
Floor & Co.'s luxury SPC Vinyl Flooring reliably exudes a grand, high-quality look for your home without the heavy price tag of porcelain tiles or marble flooring.
Fuss-Free Maintenance
Unlike other types of flooring, like stone and marble flooring, that require high maintenance, Floor & Co.'s SPC Vinyl Flooring only requires the standard chores of sweeping and mopping.
Floor & Co.'s SPC Vinyl Flooring has since revolutionised the flooring industry in Singapore. As a result, homeowners no longer need to compromise quality nor price.
And the best part?
Our vinyl floorings are minimally damaging to the original format of the floor – no hacking or mess!
Want to find out how Floor & Co. do it?
The Click-and-Lock System
Floor & Co. employs the Click-and-Lock System for the installation of SPC Vinyl Flooring in Singapore homes:
The flooring material is laid firmly on the ground.
The planks are snapped into place, causing the vinyl planks to lock together. This is done with no need for tools, nails, or adhesives.
Say goodbye to messy and time-consuming cement screed flooring!
The locking mechanism is attributed to the backing layer under the topcoat. This layer is made of durable PVC or recycled vinyl.
This locking mechanism ensures that every square foot of flooring is strong and waterproof, including the joint!
How does Floor & Co.'s vinyl flooring premium vinyl compare to other types of vinyl tiles?
Quality

90%

90%

Colour Variety

80%

80%

Installation Cost ( $$$ )

70%

70%
Quality

85%

85%

Colour Variety

85%

85%

Price ($$$$)

85%

85%
Quality

95%

95%

Colour Variety

85%

85%

Price ($$$$$)

100%

100%
Floor & Co does not believe in compromising quality for price. And therefore, with our premium grade vinyl flooring from China, we can assure you that what you are paying for is worth the price.
Shop Vinyl Flooring in Singapore
Don't put those interior design dreams on hold just yet!
Floor & Co. provides a pleasant and hassle-free solution for every type of house with our easy vinyl-type flooring.
We don't use any type of cement screed flooring for the task either.
So, if you're ready for Floor & Co.'s luxury vinyl flooring, we provide a discount on jobs confirmed within 48 hours. You'll get 3% off your entire vinyl flooring quotation.
Contact us for beautiful vinyl flooring products today!
Vinyl Flooring Installation
Looking to achieve your DIY home projects?
Offset flooring contractor services and labour costs when you install Floor & Co.'s vinyl flooring all by yourself! Floor & Co. will even provide tips for DIYers who choose the undertaking.
Not looking for extra work?
Our experienced team of flooring contractors can do the job for you.