Vinyl Flooring
the perfect mix of affordability & style
Style can be affordable and with our vinyl flooring options, this gives you a chance to design your lifestyle with less cash. With vinyl flooring gaining popularity everywhere, especially Singapore, it's time to jump on bandwagon.
Explore more below.
Our Vinyl Flooring Designs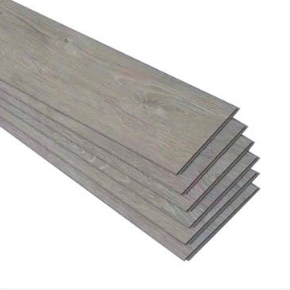 Aspen Grey FC2027                                         Winter Grey FC5001                           Traditional Beech FC403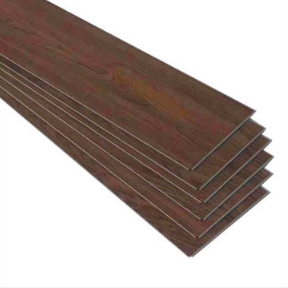 Classic Walnut FC5007                                 MUJI Teak FC5003                              Country Maple FC131
Over here, we help to answer some common questions you might have on vinyl floorings.
What is vinyl flooring?
Vinyl flooring is made of several layers of materials, mainly polyvinyl chloride (PVC), a rigid core backing, a 4D ultra realistic design motif and a protective coating (also known as the wear layer).
These layers combine to give rise to its well known properties – resilience and durability.
Vinyl flooring comes in 2 main types:
Vinyl Planks/Tiles

This form of vinyl flooring comes in long planks, similar to wooden planks used for flooring.

They tend to feature wood textures and embossed wood grains from different varieties.

It also comes in different thickness.

At Floor & Co, this is our bestselling vinyl flooring option in Singapore.

Vinyl Sheets

Produced in rolls, vinyl sheets are much wider, thinner and flexible than vinyl planks, similar to linoleum

They are perfect for waterproofing but is less realistic in replicating wood designs and textures
Combined with the virtually unlimited design possibilities (think wood, marble, ceramic and more), vinyl flooring options are so versatile.
Because of that, vinyl flooring has not only revolutionised the flooring industry in Singapore but also around the world.
Besides, it doesn't hurt that it is easy on the pockets.
Is vinyl flooring right for me?
Sometimes deciding on a flooring choice can be difficult. We know that and we are here to help you.
Here are some prompts to help you decide if vinyl flooring the right choice for you.
Tired of difficult-to-remove stains and spills seeping into your floor?
Looking forward to a low maintenance flooring?
Thinking of a fuss free self installation without complicated tools?
Hoping that your flooring will last you for more than 10 years?
Want to spoilt with various design choices?
Prioritising pocket friendly options for flooring?
If you answered yes to any of the above, consider vinyl flooring as an option.
At Floor & Co, we can assure that vinyl flooring can do the above and more. Check out what we offer.
Why use vinyl flooring?
100% Waterproof

No need to worry about spills or wet surfaces ruining your floors anymore. But we dont recommend not to turn your floor into a swimming pool.

Anti Slip

Especially beneficial for the elderly and kids at home. Our vinyl flooring comes with an anti slip surface to prevent dangerous falls. 

Impact Withstanding

Floor & Co's Resilient Vinyl Flooring(RVF) is built with  Rigid Core which ensures that the Vinyl will not warp over time. This is unlike normal vinyl flooring that may have indentations after long periods of heavy stress such as furniture.

High Scratch Resistance

Homeowners with parquet flooring will feel this pain – drag a chair over then floor and a scratch is formed. But not for vinyl flooring. You can scratch with keys and it will leave no mark. Also a very pet friendly option for those with furry friends!

Simple Installation

Our vinyl flooring utilises the Click and Lock System which makes it simple to install. You can even DIY your flooring! Suitable for individuals on a leaner budget and a hands-on preference!

Wide Variety

With so many designs and shades available, there is bound to be a favorite among our vinyl flooring options. The possibilities are endless.

Value for Money

Arguably one of the cheapest flooring available in the market right now. Vinyl flooring is able to bring out your preferred style for your home yet keep your wallet light. Perfect for those who want to save their cash. 

Fuss Free Maintenance 

Unlike tiles that require polishing or parquet that need constant lacquering, vinyl flooring only requires a light mopping with mild detergent. So there is no need to invest in any expensive floor care.
How is vinyl flooring installed?
Floor & Co's vinyl flooring uses the Click & Lock locking mechanism that does not require any complex tools .
Each tile is laid flat on the ground and firmly snapped into place, locking into each other at the grooves.
No nails or adhesive are required.
This locking ensures that the entire floor, including the joints, is well fitted and waterproof.